School assemblies come in many forms. There are in-school programs like pep rallies, talent shows, science fairs, and performances by school bands and choirs. There are also programs brought into school by outside providers such as educational organizations, libraries, and companies that specialize in bringing presenters into the schools to enlighten students in the sciences, history and the arts. Choosing the best and most appropriate assemblies can be a challenge. Take a look at this guide to the best and most popular assemblies you could host at your own school.
Reach for the Stars
For students currently in school from grades K-12, there is a good possibility that colonization of space and interplanetary travel will be doable within their lifetime, which will open up vast amounts of jobs in support of such efforts. Also, there is no doubt that our knowledge of the universe and where our earth fits in will grow exponentially within the next few decades in large part due to probes and deep space telescopes such as Hubble. With that in mind, an astronomy program should be on everyone's list of the 10 assemblies every student should see.
With the advent of portable units such as the Sky Dome Planetarium, students can experience the thrill and wonder of the night sky along with the guidance of a knowledgeable presenter right in their own school's gymnasium or multi-purpose room (with a high ceiling.)
Students will learn about planets, constellations, and more. What was once only possible to experience by traveling to a planetarium is now just a short walk from the classroom.
Take a Trip Around the World
While it is vital that students learn about the universe, it is equally vital that they also get a deeper understanding of our own planet. Important topics such as continents, volume of water that make up the oceans, geographic regions like deserts and rain forests, and knowledge of the earth's core, including plate tectonics, can be explained with books, videos, wall maps, and yes, even that globe on the teacher's desk. However, there is a device that takes that one step further to an experience that will thrill students and teachers alike.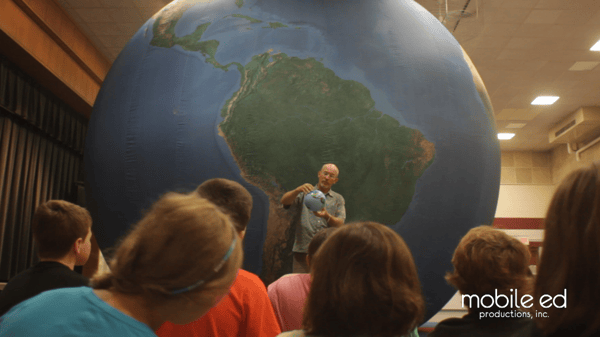 Like SkyDome Planetarium, Earth Dome is an inflatable which fits into a multi-purpose room with a high ceiling. The dome itself has the actual oceans and land masses imprinted on it via a series of photographs taken from satellites in orbit around the Earth. What is visible is the same as astronauts see on clear days.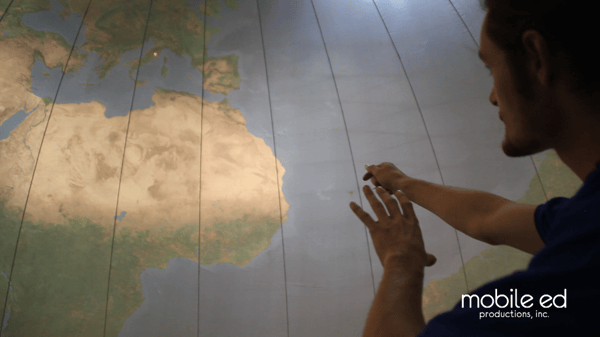 Students will be able to view Earth from both outside and inside the Earth Dome while a presenter takes them through a wide variety of topics related to geography and earth science. Those that have seen this program will often say the experience is nothing short of breathtaking.
There's Science in that Magic Wand
One of the 10 assemblies every student should see is a presentation that has an innovative way of bringing science to life and demonstrates that what was once thought of a magic is really physical science in action.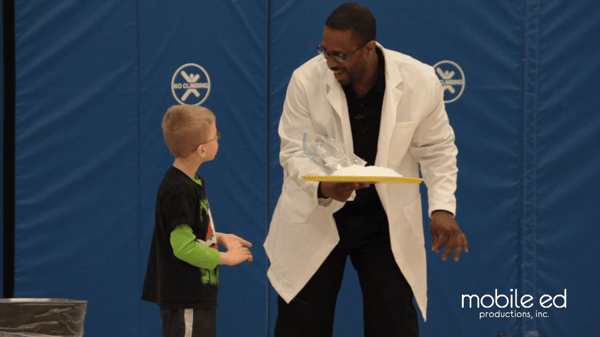 The Magic of Science does that by taking magic tricks such as optical illusions and illustrating the actual scientific phenomena behind those tricks. Not only are students amazed, but they come away with a new appreciation for how much fun the study of science can be.
Physics is Fun
The science of physics is a subject that scares us because we often think of long mathematical problems on a chalkboard, or strange terms like relativity and quantum theory. When we can actually explain what might seem like mysteries we cannot see through graphic demonstrations, physics becomes very interesting and fun.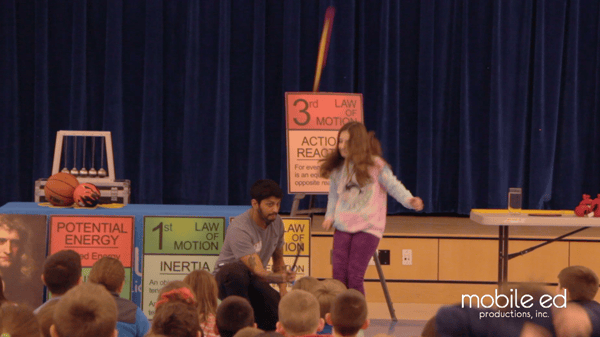 Forces and Motion is an exciting physics assembly program that demonstrates the laws of physics students learn in school by using a variety of props and mechanical devices. The presentation is fast-moving and exciting, and all who see it will come to know how important a basic knowledge of physics is not only for academic progress, but to daily life in general.
These Are the Droids You're Looking For
Although it is not always obvious to the casual observer, the use of robots—and more recently drones—have permeated the modern world. From medicine to law enforcement to the assembly line, the use of machines programmed to do tasks ranging from simple to very complex, has grown in ways not thought of even 10 years ago. The need for highly educated individuals versed in science and mathematics that will program and maintain these robots has grown as well, yet for most of us, the world of robotics is still very mysterious.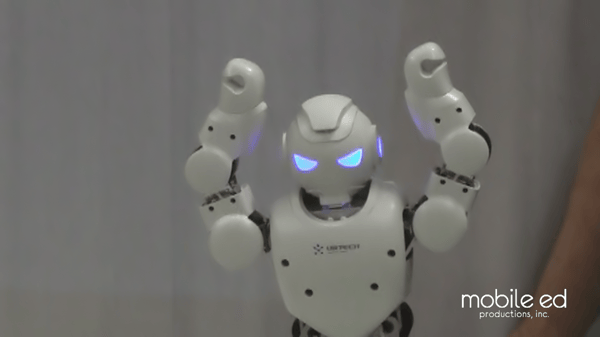 Bot! The Secret World of Robots takes the mystery out of what robots are and do through a guided tour by the presenter with the help of his virtual friend Cosmo. Along with multi-media displays, actual demonstrations of how robots are programmed and operate are performed in a fast-paced assembly which also includes audience participation and hands-on experiences.
All Hands On STEAM!
STEAM is an educational format that integrates science, technology, engineering, arts and mathematics in a way that encourages students to think and innovate as they learn. An assembly every student should see is one that introduces the STEAM concept with plenty of exciting, hand-on experiences right in their own school environment, avoiding the hassle and cost of a trip to the science center.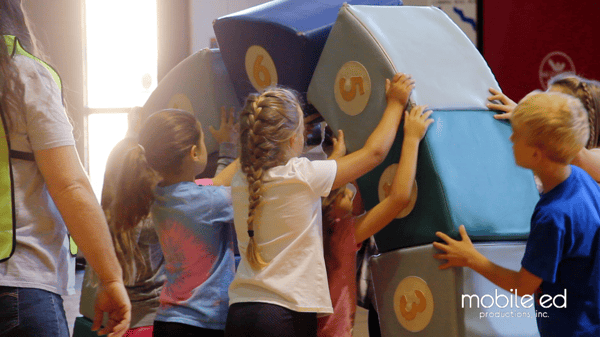 The STEAM Museum is a truly innovative portable museum that can be set up in a multi-purpose room. Students can walk through the museum at their own pace, and take time at each station that they might not have at a museum or science center.
Creative Writing
Having the ability to convey thoughts and tell stories via the written word is an asset that will foster success in school and beyond. Writing creatively isn't always easy for many, especially because human beings are motivated by tangible results that they can see in front of them. Young Author's Day is an assembly program every student should experience because it is a unique and innovative way to foster interest in creative writing by bringing stories written by students to life using the art of mime.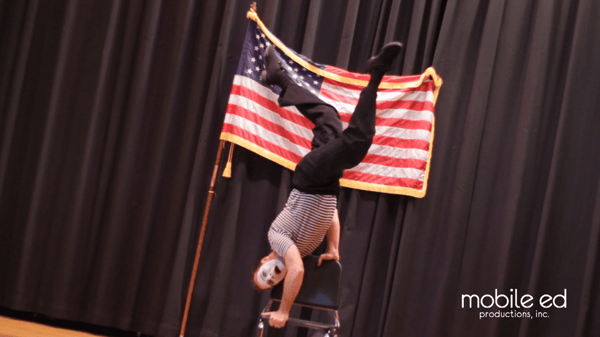 The program format follows this model: classes in specific grade ranges first gather together in a prep assembly to guide them as to how to approach writing a story. Then, students return to their classrooms to write their stories which are then taken to the presenter for review. Finally, classes return for an afternoon assembly in which an experienced mime will perform selected stories.
Women Who Were Innovators and History Makers
In recent years, women have increasingly made tremendous strides in achieving success in all fields despite extraordinary resistance and prejudice. To understand just how far women have come, it is vitally important for all students to learn about the great female pioneers that made these successes possible along with the betterment of society as a whole.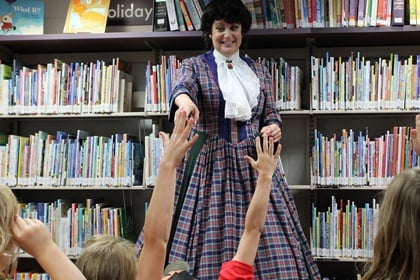 They Made a Difference: Women in History takes students on an epic trip through time, covering the exploits and achievements of women such as Clara Barton and Eleanor Roosevelt. With the help of props, video projection, and costume changes, the presenter guides the audience on a historical journey they won't soon forget.
Our 16th President, Abraham Lincoln
An assembly that all students should see is one that introduces them to one of the most iconic figures in U.S. - and for that matter world - history. From his life growing up in the backwoods of Illinois all the way to the White House, the story of Abe Lincoln is one of perseverance, passion for the welfare of others, and the ability to achieve success by being a lifelong learner.
The Living Lincoln is an assembly program that has been performed thousands of times in schools across America over several decades. A professional actor portrays President Lincoln and tells his story to students in a relaxed, conversational format. One of the main themes touched on during the program is the importance of reading books to further one's knowledge and achieve success.
Have a Dream
Another program that every student should see is one that tells the story of the life and times of Dr. Martin Luther King, Jr. The civil rights leader whose self-sacrifice and work for positive social change by non-violent means impacted society forever and provided an important life lesson for children and adults alike.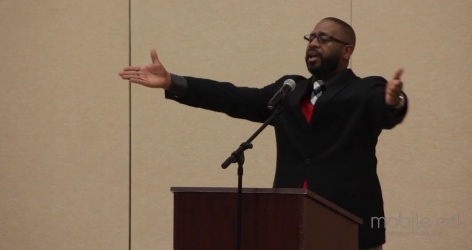 Dr. Martin Luther King, Jr. is a one-man program that takes students through Dr. King's life, from his boyhood in the south during the Jim Crow era to his education that led to non-violent change. The presentation continues by covering Dr. King's work during the civil rights era of the 50's and 60's, including the famous, "I Have a Dream" speech in 1963. The program stresses the values of being a lifelong learner and always seeking to be of service to others in need.
It's Easier Than You Think!
Mobile Ed Productions makes it easy to expose your students to these valuable topics and lessons through our wide range of affordable, educational assembly programs. Give us a call at 800-433-7459 and you can speak with an expert who will help you choose the best experience for your students this year.