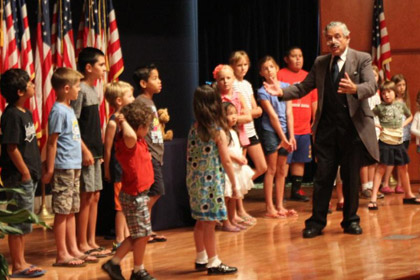 Another new living history program joins the Mobile Ed lineup - Teddy Roosevelt!
We have had numerous historical characters come through Mobile Ed over the years. Our time machine has allowed Thomas Edison, Dr. Martin Luther King, Jr., Ben Franklin, Frederick Douglass, Abraham Lincoln, Mark Twain (and even Huckleberry Finn, if he counts) to visit tens of thousands of schools and institutions all over the country.
One character that's always been missing from our menu is Theodore Roosevelt, but not anymore!Now, thanks to experienced historical performer Peter Small, Teddy Roosevelt joins our lineup of professionall "living history" characters! We're very excited to be featuring another historical icon more off the beaten path than Abraham Lincoln, which while an excellent program, we realize many schools have already experienced and are looking for something new for this generation of students.
Read More